Before I begin I am excited to announce my first collaboration with Zaful. I was given a certain amount of money to find whatever I wanted on their site to review and share with you all. I was beyond excited. I checked out their site and was impressed by the wide array of clothes, however I was also a bit skeptical. I have found other sites that seemed too good to be true, and they were. This time though, I was in for a shock. I also must note, that while I got these products sponsored, all thoughts and opinions are mine! Their Facebook, blog, Google +, and Pinterest can be found by clicking the links.
Ordering was super easy, the hardest part was deciding which items I was going to end up with. The packages come from somewhere not the US and I was prepared for a super long wait, but I was pleasantly surprised with how quickly I received my items. I was expecting my items on a Monday during work so DHL requested that I e-sign online since I wasn't sure if someone would be there. I am so glad I had that option, because I was texted the Friday before saying my package had arrived!! Also you get free shipping on orders over $30 which is a huge plus. I hate paying for shipping!!
I have been wanting to try the off shoulder trend, but have been too hesitant to try it out. I found the cutest blue off the shoulder dress that looked awesome and decided to go for it. Normally I am a small but I ordered a medium based off the measurements. I probably would have been just fine in a small since there was some room, but I don't have any complaints about the fit! I felt so chic in this dress and really loved the quality. Such a good surprise! Since I am tall, it was a tiny bit too short, but that also means I can pair it with both blue and white jeans to wear it into the colder months. You can find this dress and the amazing price here.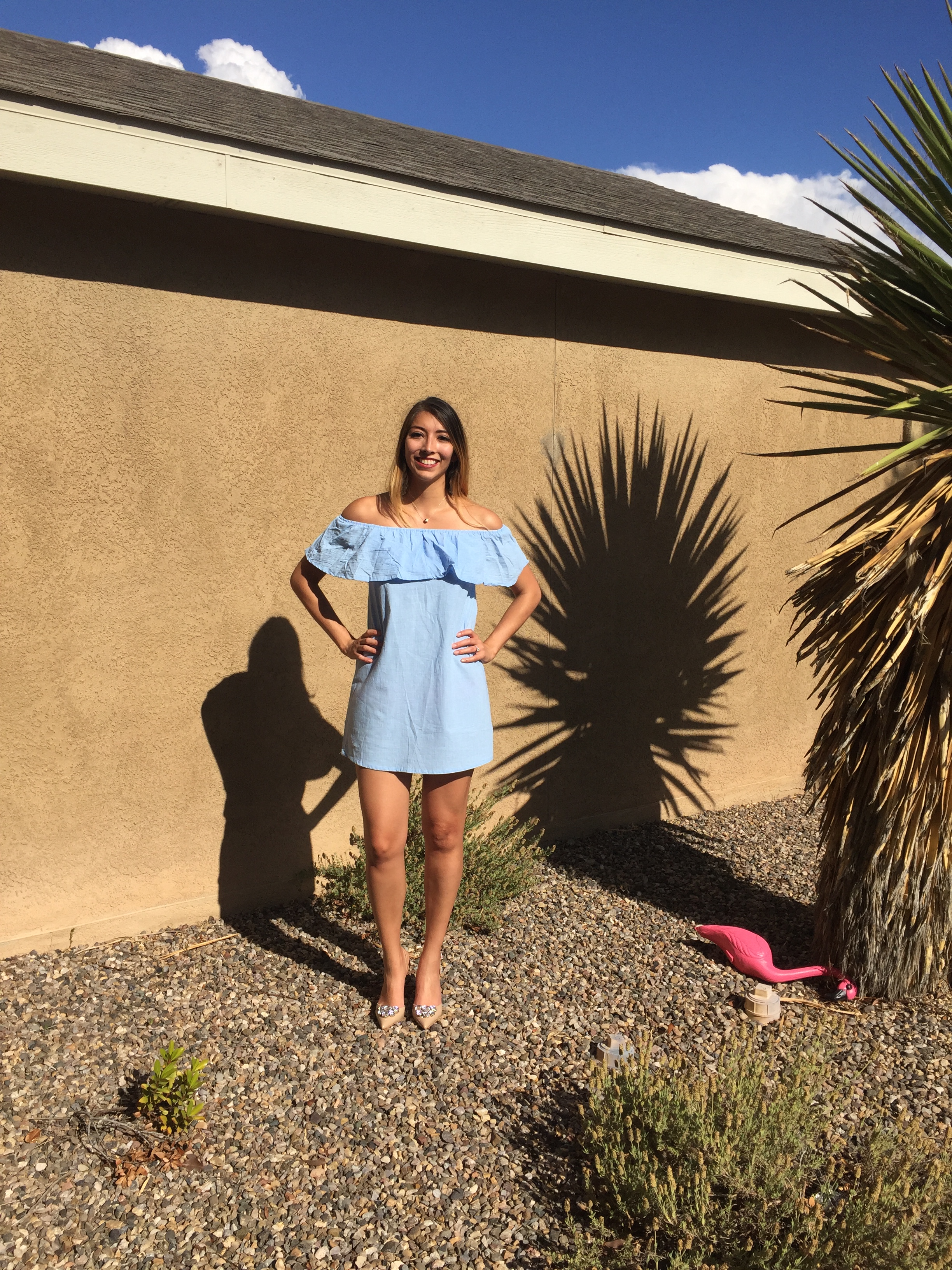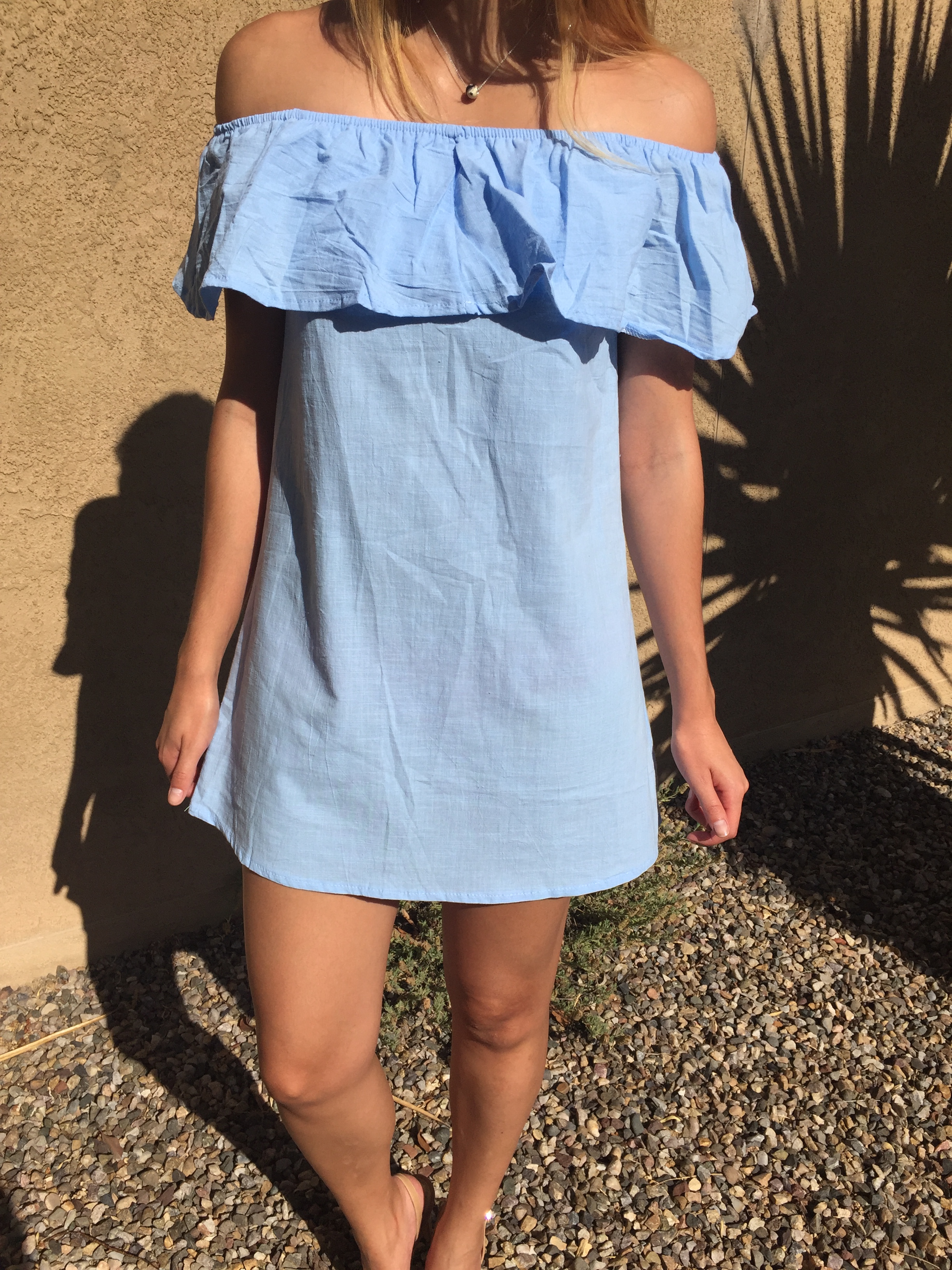 The second dress I was chose was a chiffon number with pink floral detailing. I was super excited for this one! It looked a lot fancier than the other two that I picked and thought it would be awesome for a date night! When it first arrived I was slightly disappointed, it didn't quite look like picture, it was way more see through than it looked in the picture and I couldn't figure out how to wear a bra with it! It also looked too big, and I ordered a medium. My chest may be tiny, but I hate not wearing bras! However, I was pleasantly surprised by this dress once I put it on. The inner skirt is supppper short and that is where it seemed pretty sheer. I wore some skin colored boy shorts though and was just fine. I did end up going braless and it wasn't as bad as I thought. The medium also fit,a small would have been too small, which shows me not to judge a dress by it's size. The top was lined so nothing was showing and I didn't feel like one wrong move would give me a Janet Jackson moment, which I found comforting. I felt pretty darn sexy in this dress! This dress is sold out (don't believe me? Click here) I linked some other maxis that are super cute here and here.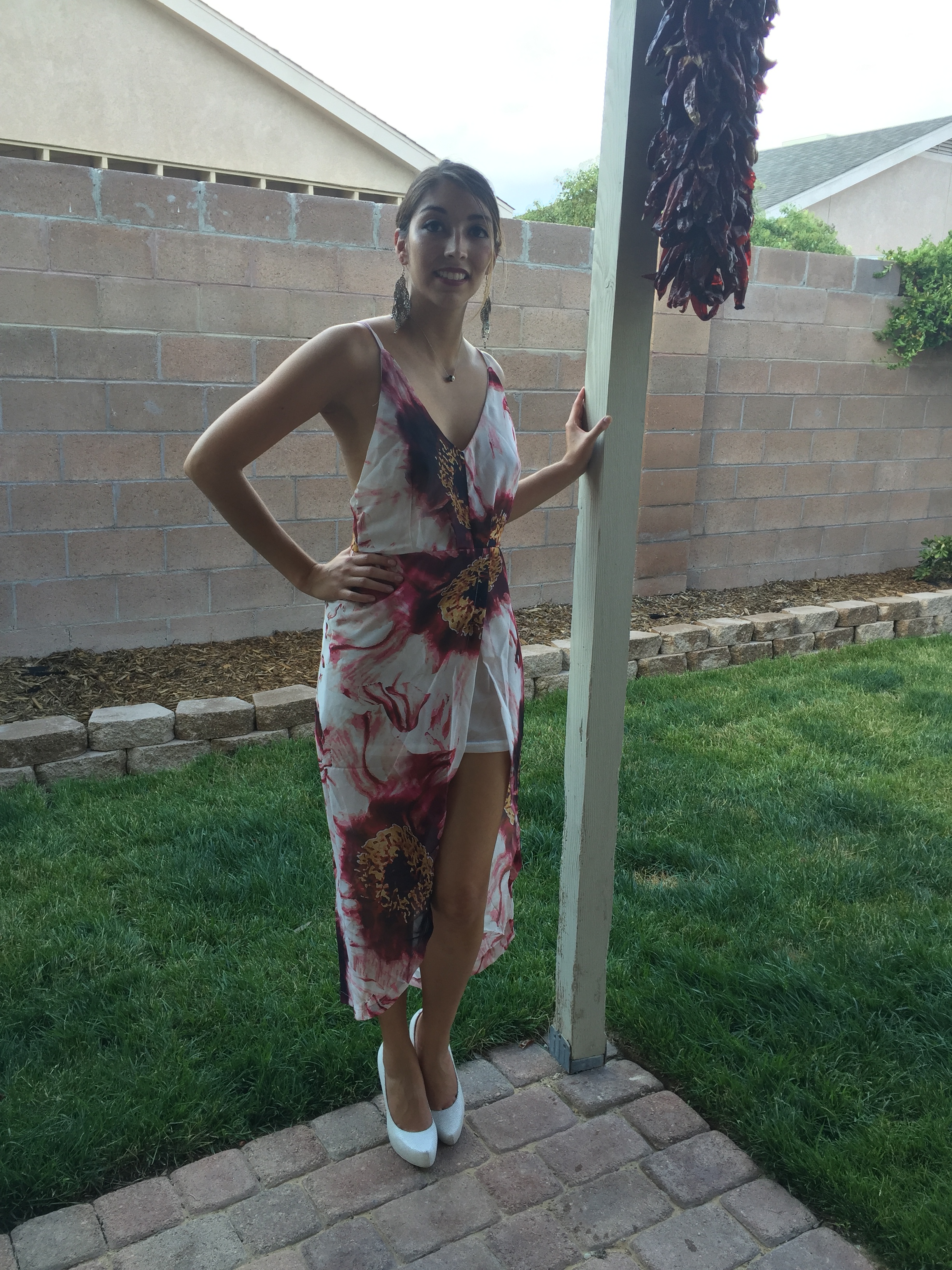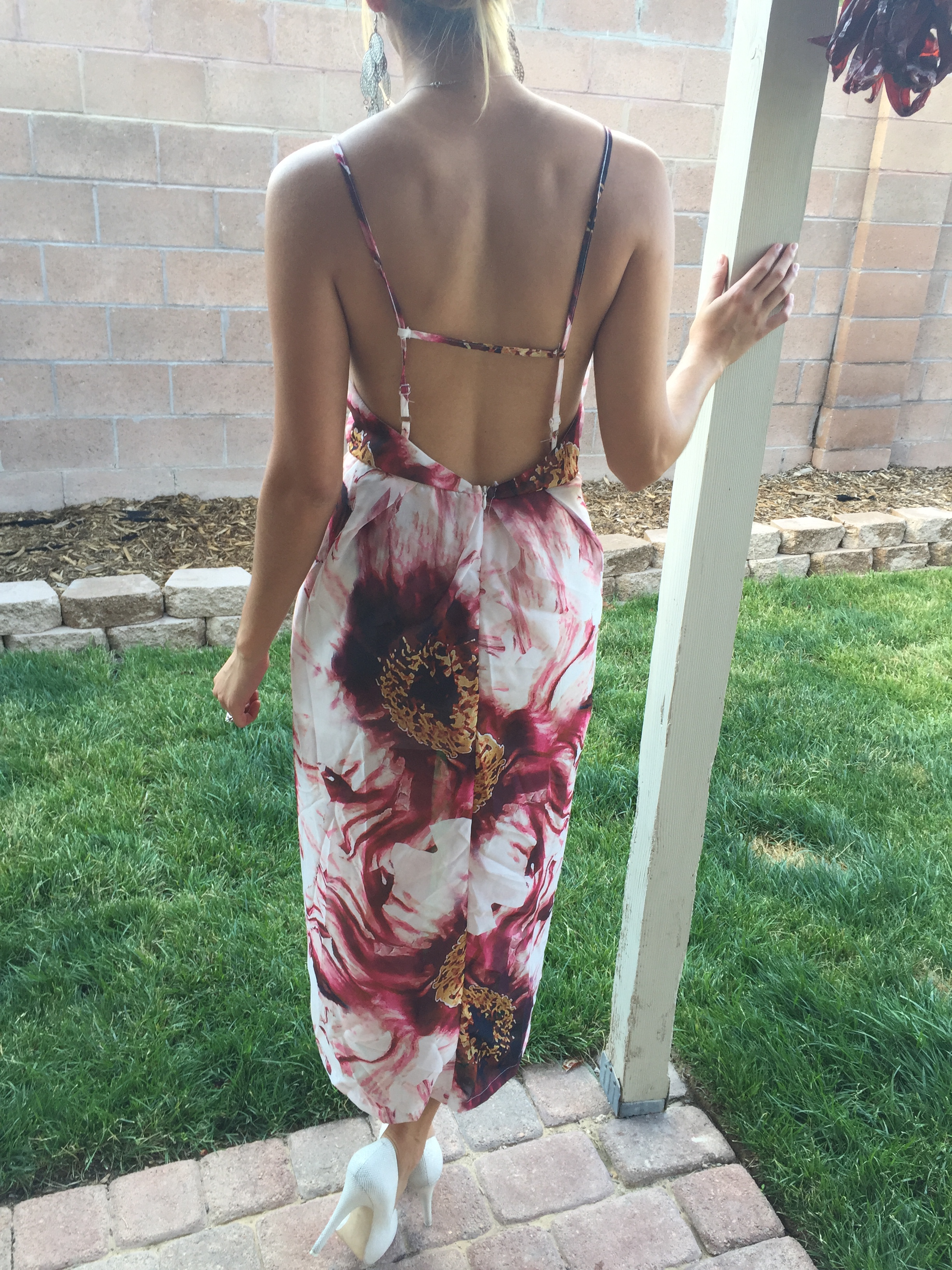 Last, but certainly not least, and my personal favorite is a black dress with white detailing. Another off the shoulder plunge, but this one has tiny straps so I didn't feel like I was going too far out of my comfort zone. I don't know what it is about the dress, but it was hands down my favorite. I felt classy and chic and the fit was divine. It hugged my body without appearing too tight or too wide. This is a dress that I can wear for pretty much any event, lunch with friends, weekend adventures, and even date night. Change out the shoes and you can go from adventure to adventure. For my initial look pairing it with these red heels felt daring and sassy. I also ordered a medium in this dress and again, the fit was great. This one was not a dress where a small would have worked. Sorry for the facial expressions, the sun was super bright and I was trying to get the best light possible for you all. Luckily you're looking at this fabulous dress anyway so my face doesn't matter! lol You can find this cute number by clicking here! And once again the price is awesome!!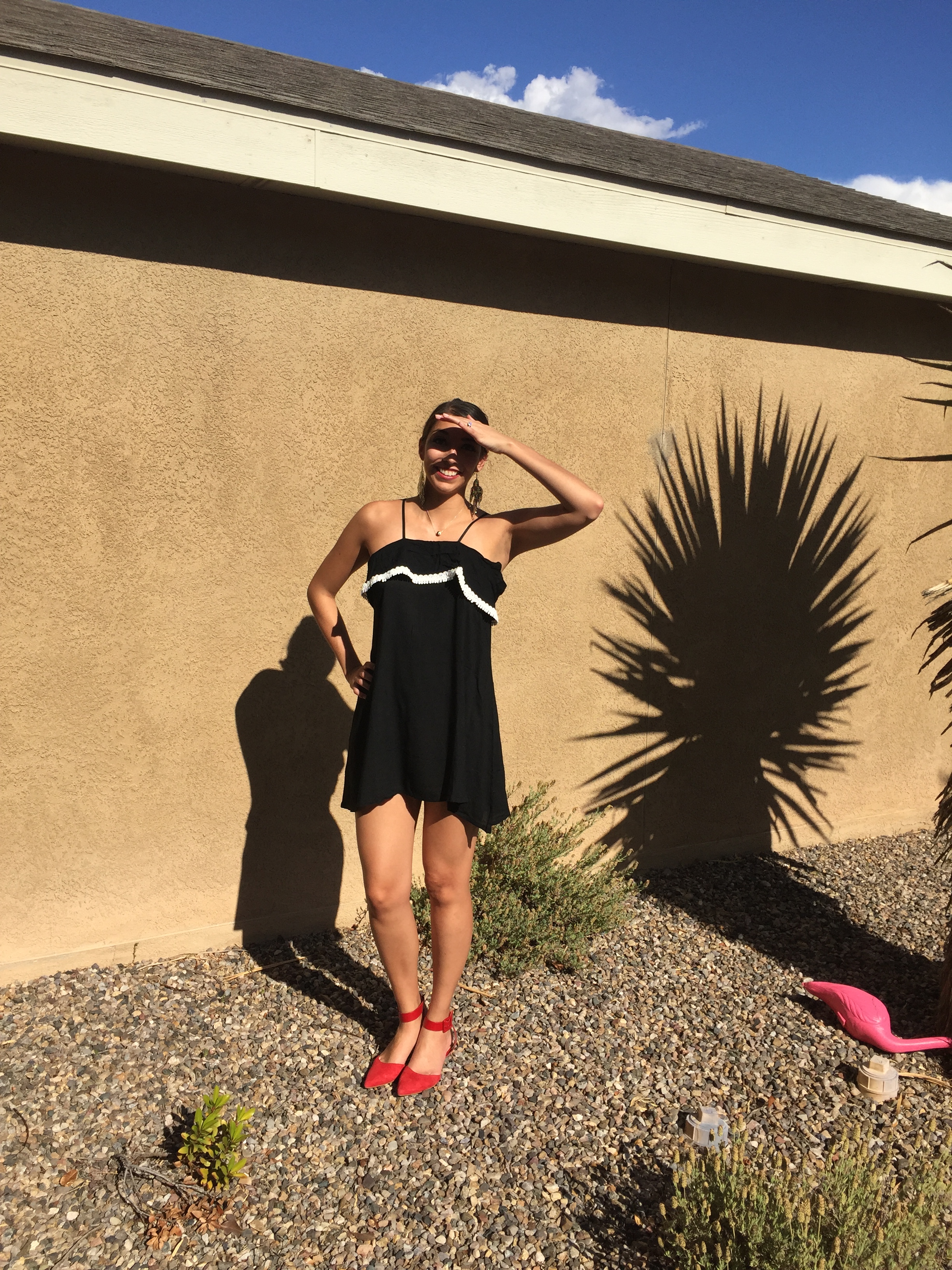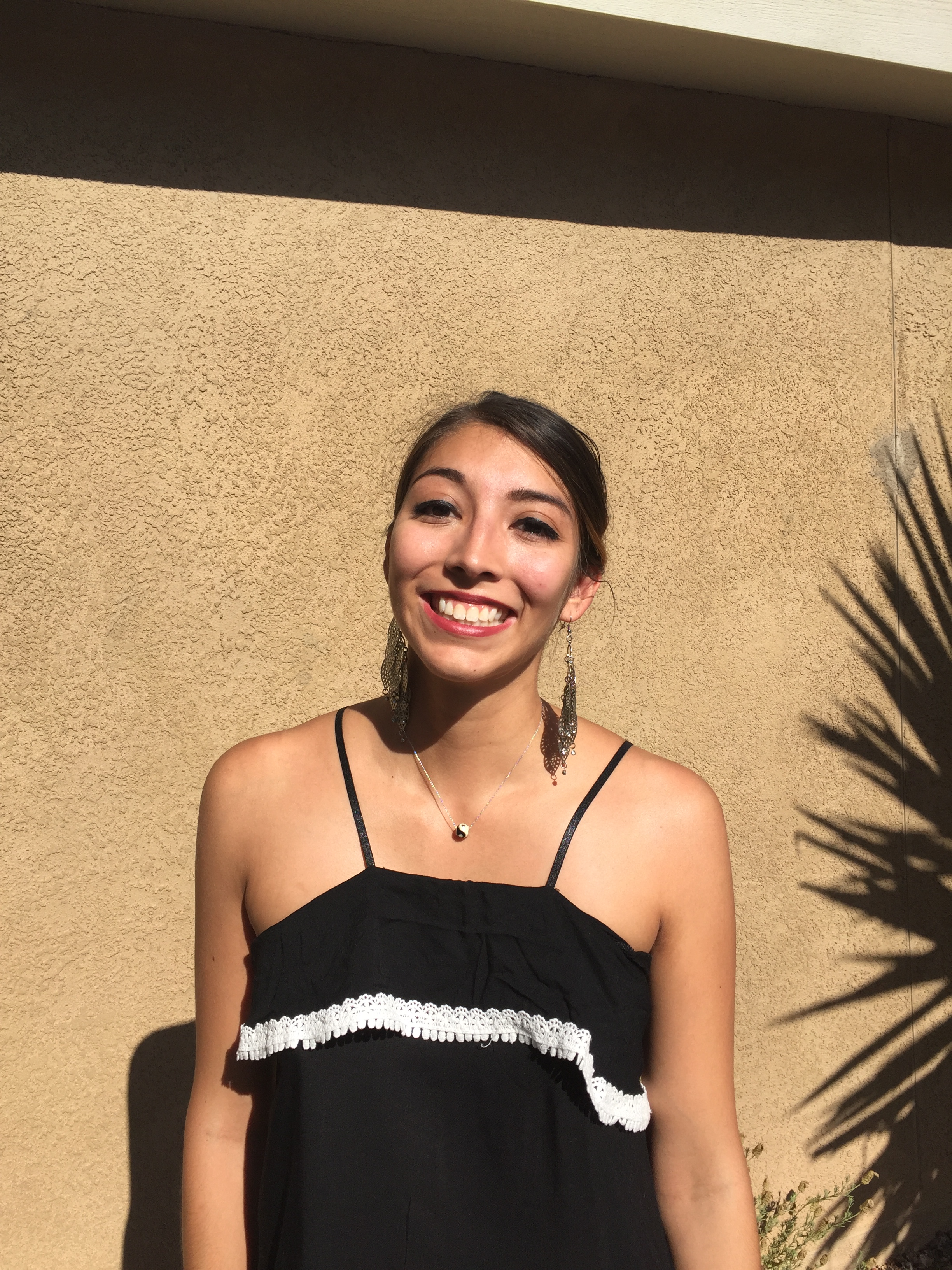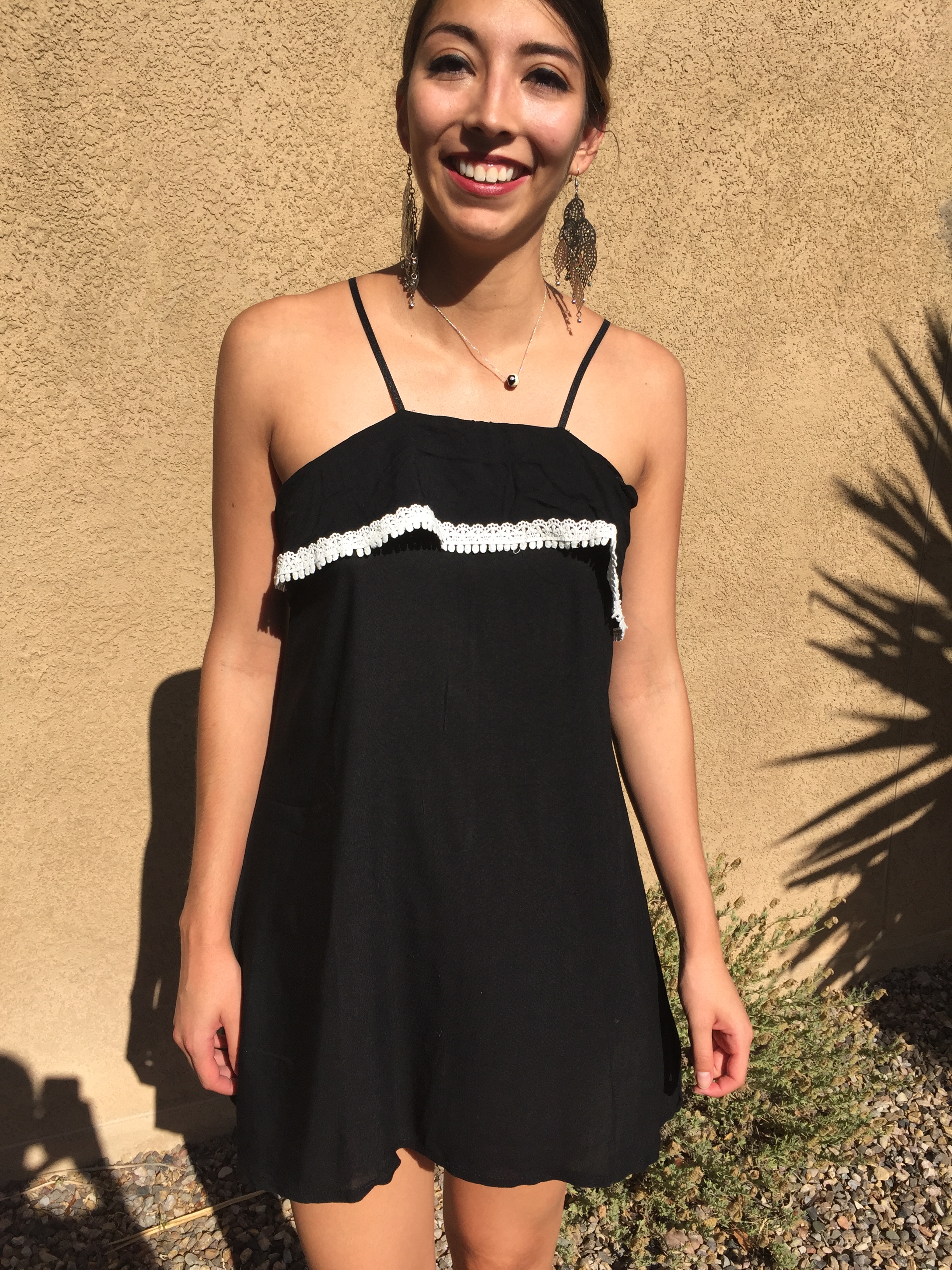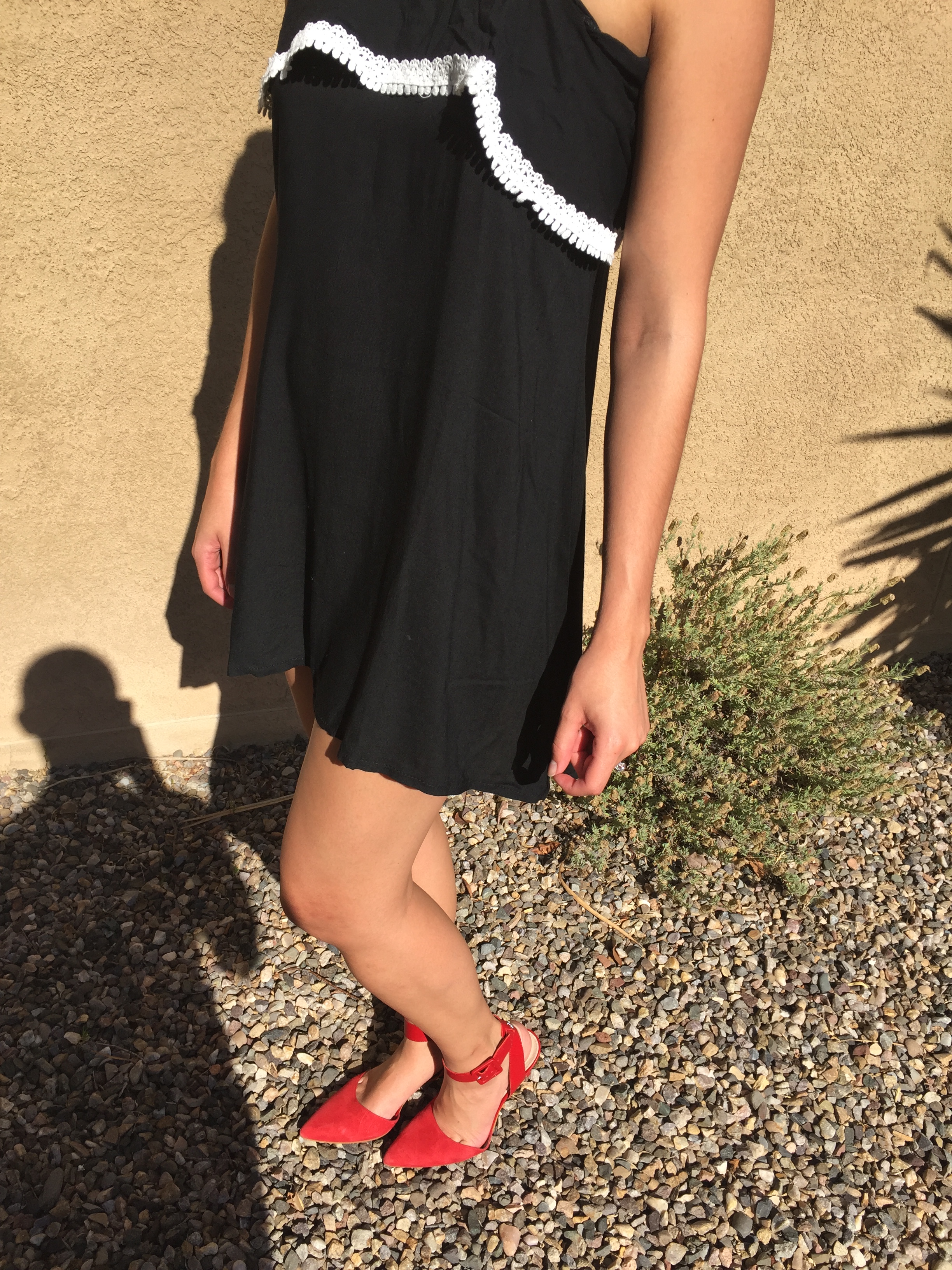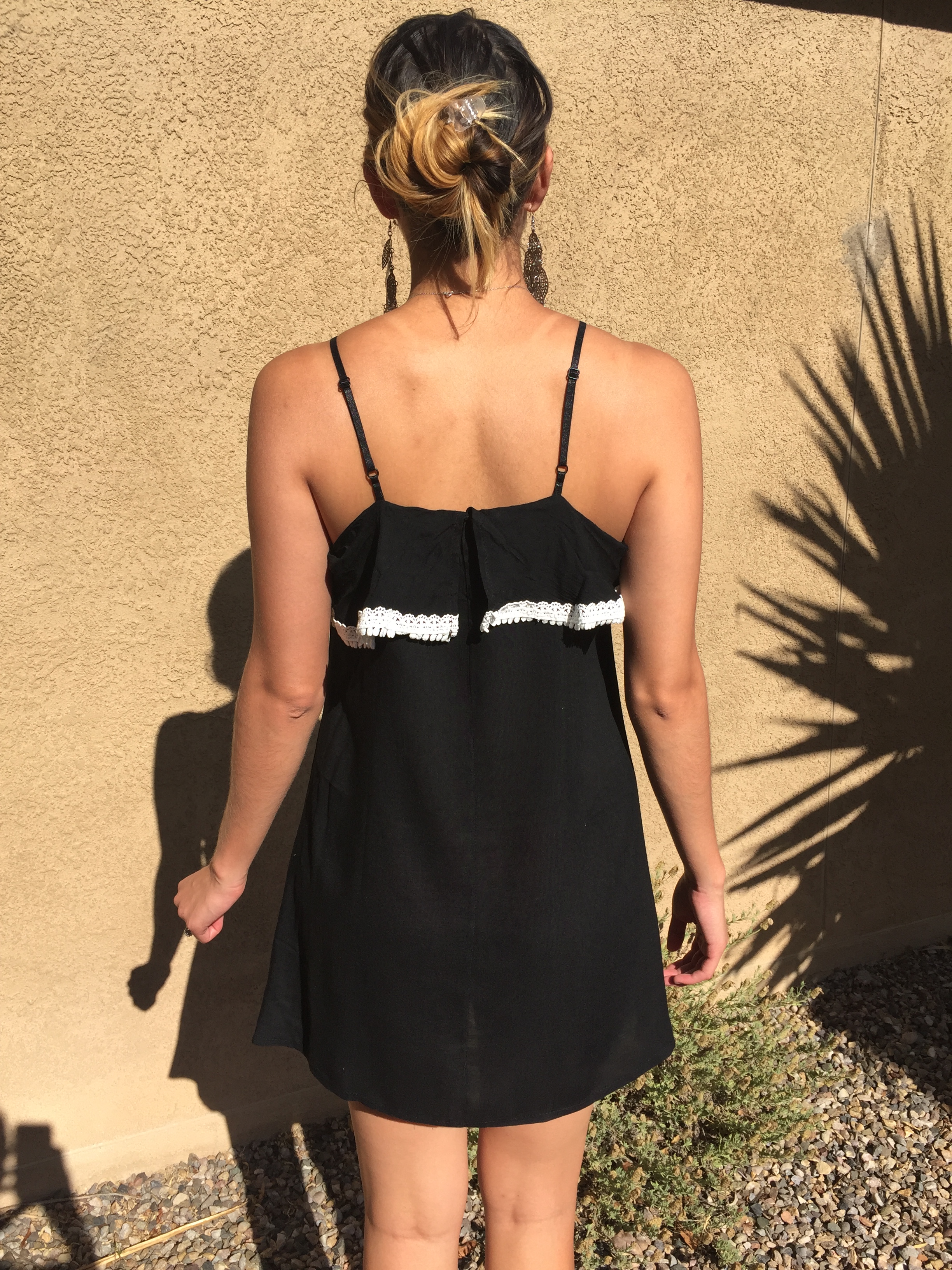 If you've made it this far you're a trooper and I thank you! Here are some coupons so you can also have some fabulous items as well! Happy shopping!